Matt Creer - singer songwriter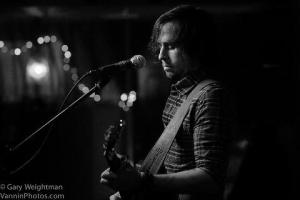 "We were moved, great singing" - Tim Finn (Crowded House)
"Your music is a perfect way to start the day" - Teitur

Living in the Isle of Man, Matt Creer writes songs that take you somewhere quiet and calm. The Manx singer songwriter is steadily gaining supporters all over the world and recently attracted the attention of the American TV and film industry. His fingerstyle guitar and rich vocal harmonies are reminiscent of artists such as Simon and Garfunkel, James Taylor and The Civil Wars. His first album "Lanterns" (2011) was a self produced, self released record, the title track from which has become a firm favourite with all who hear Matt's music and enjoys frequent radio play. Matt's EP "Islands" (2013) has been received with even greater enthusiasm. In November 2013 his song "Don't Let Me Go" which was co-written and performed with singer Katherine Crowe, reached number 5 in the UK iTunes Singer Songwriter Chart. Matt's eagerly anticipated second full length album will be available in April 2014.

A regular performer in the UK and further afield, Matt has performed with respected artists such as Paul Carrack (Mike and the Mechanics), Beverly Craven, Chris T-T, Garrison Starr (LA), Bess Rogers (NYC), Alex Berger (NYC) Richard Walters, O'Hooley and Tidow and Jess Morgan (UK). He has also completed two solo headline tours of the UK and is one of a growing number of independent artists pioneering the UK house concert movement.

Matt is also involved in youth music projects, running songwriting workshops and classes.
More Other Ensembles and soloists