Boaldyn - New composition competition
Fri, 01 May 2020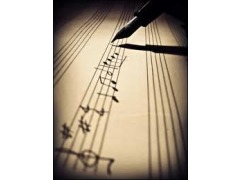 Boaldyn - New composition competition
It's the merry month of May and Culture Vannin invite you to enter a competition to compose a new song, tune or solo folk dance themed around 'Boaldyn' and the Manx traditions associated with this magical time of year.
There are three categories with cash prizes of £150 adults and £50 for under 16s:
A. New song in any genre (in Manx Gaelic or English), accompanied or unaccompanied

B. New dance solo - you could use a lesser known tune, such as Moghrey Laa Boaldyn (jig), Moghrey Laa Boaldyn (slow air), or another Manx trad tune of your choice

C. New tune (suitable for any instrument)
- You can submit your tune, dance or song as musical notation, video and/or audio files
- For large audio and video files, send via video wetransfer.com using manxmusic@culturevannin.im
- Deadline for entries – 31st May 2020
- Winning entries will be shared on www.manxmusic.com and on Culture Vannin's social media
DISCLAIMER FOR PARENTS of children under 16 who appear on film
1. By submitting your child's video, you give us permission to use all or part of your child's video performance.
2. By submitting your child's video, you also agree to the finished video project being shared through all forms of media, including social media.
There is a wealth of information & inspiration on Culture Vannin's Boaldyn page, e.g. Crosh Cuirn, the battle between summer and winter, burning the buitch, etc.