Stay at Home - Manx music & dance
Mon, 06 Apr 2020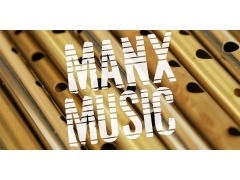 As we are all aware, most of the forthcoming concerts, ceilis and festivals we have been looking forward to
have unfortunately been cancelled or postponed.But it's not all doom and gloom, and musicians and dancers in the Isle of Man and beyond have already been looking at more inventive ways to keep celebrating Manx culture!

>> On-line Music Jam
American musician Jonathan Werk kick-started a social distanced group performance of Manx tune,
"Three Little Boats", which he recorded first and then asked others to contribute to. 9 musicians have
added their instruments so far. Jonathan learnt the tune from Will Quale at the Pinewoods music camp
in Plymouth MA. Watch

>> Manx Folk Awards... on the Radio
After having to cancel the annual competitions, Jo Callister from the MFA invited would-be participants to record their pieces of music, song, poetry, etc. and upload them to be played by Phil and Simon on the Manx Radio Sunday
afternoon show, Goll as Gaccan! Listen Again at www.manxradio.com
* Tune in again next Sunday afternoon to hear more MFA extracts.

>> Learn tunes

"Dog Jigs" sheet music - Sarah Shimmin and Sue-Ling Jaques, teachers from the Dhoon School, are
sharing some of their favourite folk tunes to keep students practising at home. See KMJ transcription of
month for Mai-Ying Lee-Ellis' tune, Dog Jigs 1 and listen to it performed by Mactullagh Vannin on their
album, Twisted Roots
Tutorial films - learn to play Oikan ayns Bethlehem and Yernagh Keoie step-by-step with Dr Laura Rowles.
Visit the LEARN page to access more songs, tunes and sheet music

>> Perfect your Solo Girls' Jig!
Learn this (full and simplified version) of the Girls' Jig, plus other dances with these video tutorials presented by Grainne Joughin.
And practice at home to these music accompaniments

>> Listen to Manx music
Enjoy streaming this Manx Gaelic songs Spotify playlist
& discover Manx music and stories on Soundcloud

>> Have fun with our multiple choice Manx Music & Dance quiz

>> KEEP UP TO DATE with online gigs, fun quizzes, new music releases, Manx music and dance
videos, etc. on our Facebook page