King Chiaullee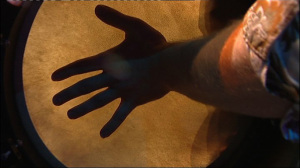 King Chiaullee is a vibrant five-piece band playing a mixture of Manx and Celtic music who love to chop, change and merge different tunes & styles. The outcome usually finds its way back to a folk genre (the line-up of fiddles, whistles, guitar, bouzouki, mandolin, bodhran and double bass makes sure of that!) but the more you listen, the more you appreciate those weird and wonderful musical twists that King Chiaullee is fast becoming world renowned for!
The band has been around since 1997 when the lads first got together at high school. Initially playing traditional Manx music, they soon started writing tunes of their own and picking up tunes from various other countries on their travels. Their blend of traditional tunes and instruments with the contemporary arrangements derived from a combined eclectic musical taste forms the unique King Chiaullee sound.
King Chiaullee features on various compilations including the official Festival Interceltique de Lorient CD 2008 and has produced three of its own CDs over the years.
Recordings
2006 Nish!
2003 Reel:Ode
2000 Baase Cooil Stroo
Representation at festivals
2010 Folkest, Italy
2009 Folkest, Italy
2009 Celtica festival, Italy
2008 Festival Interceltique de Lorient, Brittany. Winners of the Trophée de musique celtique 'Cidrerie des Terroirs' (group also represented the IOM at the 1999 and 2001 festivals)
2007 Pan-Celtic Festival, Letterkenny, Ireland
2007 Cwlwm Celtaidd, Porthcawl, Wales
2006 Celtic Fest Chicago, USA, Celtic Classics Festival, Bethlehem, PA, USA
2004 Celtic Classics Festival, Bethleham, PA, USA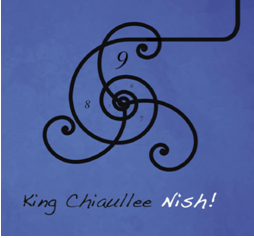 King Chiaullee - 3.5" Floppy

This was a jig set until the band added a reel on the end! Tunes are all recently composed, two of which by band members themselves: Squashed Frog (Gilno Carswell)/Purt Pheddyr (Peddyr Cubberley)/The Zen Reel (Matthew Kelly).

King Chiaullee - Continental Stomp

The first track on the 2006 album Nish!, Continental Stomp is fast becoming one of the band's trademarks. The set is made up of three new tunes by members of the band: Tune Generique (Gilno Carswell)/Intercontinental Stomp (David Kilgallon)/O Brother, c'raad t'ou (Adam Rhodes).