Manx Fishermen's Evening Hymn
The Manx Fishermen's Evening Hymn arranged by Frank Woolley for voice and piano.
The song was part of the Dhoon School's St Maughold Play which was performed in the summer of 1986.
LISTEN midi
Read the script of The Story of St Maughold
*NB The opening of the intro A F# A F# - in the early 1980s Gus Craine selling small herring out the back of his van in upper Douglas, and he sang "Fresh herrings".
Get a feed of them down ya boy; and you'll be jumping through two paper hoops!"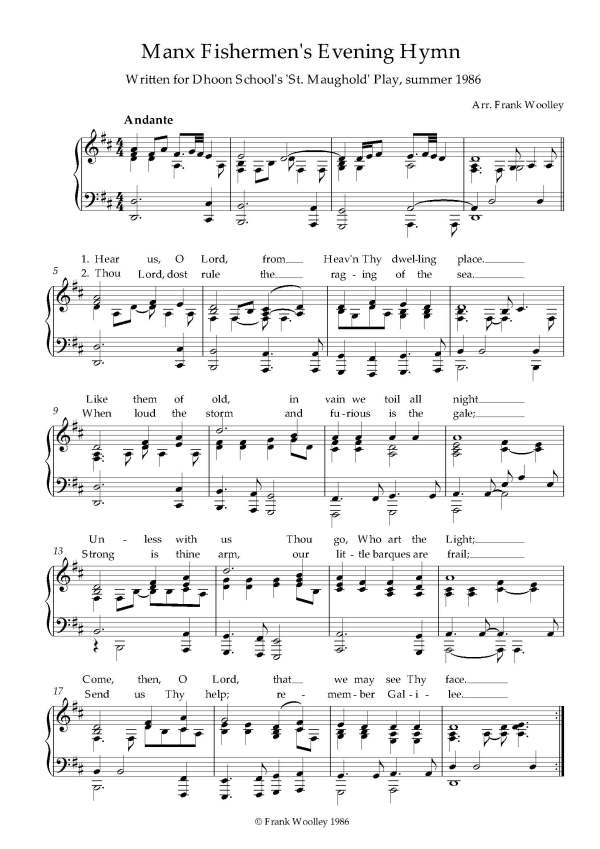 PDF