Yn Scollag Aeg for Wind Orchestra by Paul Dunderdale
Paul Dunderdale, Musical Director of the Isle of Man Wind Orchestra, (IOMWO) was commissioned by the Manx Heritage Foundation in 2011 to compose a piece for Wind Orchestra based on a piece of traditional music collected by Mona Douglas.
The composition "Yn Scollag Aeg" had its first rehearsal at Marown School, Isle of Man on the 19th April and was premiered at St German's Cathedral in Peel on the 10th July.
Have a listen to the MP3 of the piece.
All enquiries about the piece or about future commissions should be directed to Breesha Maddrell at MHF in the first instance.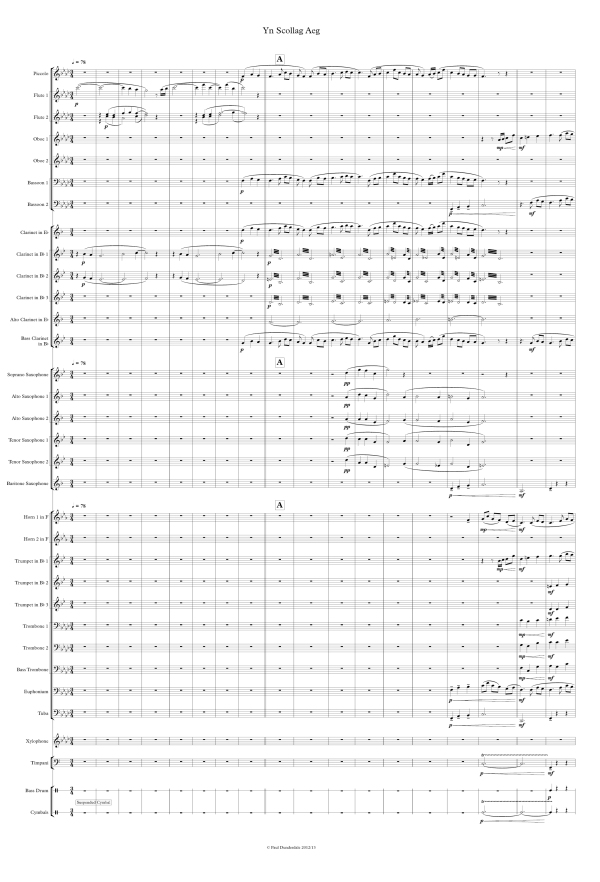 Live Recording
Yn Scollag Aeg for Wind Orchestra by Paul Dunderdale