Yn Chruinnaght Celtic Gathering IOM
11 - 15 July 2018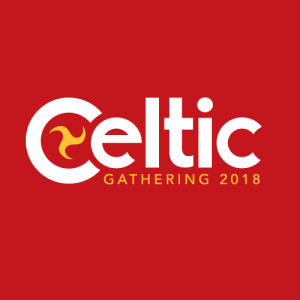 ABOUT
Celtic Gathering Isle of Man, organised by Yn Chruinnaght, is a celebration of Manx culture and the relationship between the Isle of Man and the other five Celtic countries (Scotland, Ireland, Wales, Cornwall and Brittany).
It features a wide range of events including music, dance, language, arts and crafts and lectures. As well as featuring many of the fantastic Manx acts, in recent years, the festival has featured a mix of established and up-and-coming artists from the other Celtic countries including: Forzh Penaos, Beoga, Nuala Kennedy, Grada, Landat-Moisson, Kemysk, Chris Stout, Finlay MacDonald, Rua Macmillan Trio, Calan, Mabon, Rachel Hair, Leski, Deaf Shepherd, Maeve MacKinnon, Boys of the Lough, Talisk, Flook, Mischa MacPherson, Rioghnach Connolly, Hamish Napier's The River and a lecture on the Celts from Professor Alice Roberts!
2018 is the 40th anniversary of the festival! Watch this space for an announcement of this year's acts.