Hunt the Wren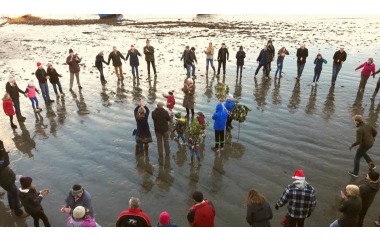 When: Thu, 26 Dec 2019
Time: morning till noon
Hunt the Wren - join the 'wren-boys' all over the Island in celebrating this ancient custom through song, music and dance! [no wrens are actually harmed!]
RAMSEY - meet outside St Paul's Church at 10.30am.
ST JOHNS - meet at 10.30am in the Arboretum car park.
PORT ST MARY - meet at 10am in the Scoill Purt-le-Moirrey car park.
KIRK MICHAEL - meet at 11am outside the Mitre pub, then onto The Raven Pub in BALLAUGH 11.20am and SULBY Glen Pub at 11.40am.
DOUGLAS - meet outside the Woodbourne Pub, Alexander Drive. Meet 10.15 for 10.30am 'Round the Houses'. All welcome, no prior knowledge needed (unless you're playing an instrument)!
WILLASTON - meet at Willaston School Car Park (opposite The Manor Pub) at 10.30am.