Yn Chruinnaght Celtic Gathering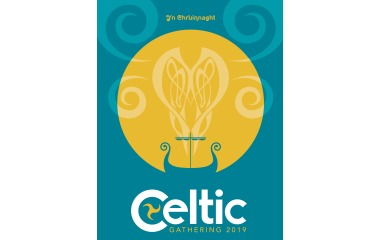 When: Mon, 15 Jul 2019 to Sun, 21 Jul 2019
Time:
Yn Chruinnaght Celtic Gathering 2019
Now in its 41st year, the festival's ethos of bringing together the Celtic nations for an annual celebration of music, dance, language, and culture still holds strong.
Taking place from the 15th – 21st July, we are delighted to be hosting
• Irish singer and bouzouki player Daoirí Farrell, accompanied by bodhran player Robbie Walsh and uilleann piper Michael O'Connell
• Welsh Celtic supergroup, Mabon, who are celebrating their 20th anniversary this year • Scottish harpist Rachel Hair joined by guitarist Ron Jappy
• The brilliant Lors Landat and accordionist Thomas Moisson from Brittany who are also collaborating with local artists Mera Royle (BBC Radio 2 Young Folk Musician 2018) and composer David Kilgallon
• The magical Davey family from Cornwall who have connections with the festival going back years
• Local greats The Mollag Band and talented composer and flautist Peddyr Cubberley with his trio
During the festival you can enjoy -
• Evening concerts
• Ceilis
• Music and dance displays
• Celtic language taster sessions
• A fabulous Artisan craft fair
• Food and folk sessions Yn Chruinnaght, meaning 'The Gathering' in Manx Gaelic, was founded in 1978 in Ramsey by champion of all things Manx, Mona Douglas.
We're very grateful to our 2019 sponsors - Culture Vannin, the Isle of Man Arts Council, Culture Ireland, Isle of Man Steam Packet Company, Thornton Chartered Financial Planners, Malcolm Scott Dickinson Charitable Trust, as well as the invaluable support of Manx National Heritage, Cathedral Isle of Man, Department of Education, Sport and Culture, Peel Town Commissioners, Department of Enterprise, Noa Bakehouse & other local venues.
*Festival Pass for all concerts and after-show access to ceilis only £55*
www.celticgathering.im or http://www.etickets.im/cc/
Individual tickets: Celtic Gold, Michael Street, Peel
More Information