New Instrumental Manx Electronic Album - Foltagh
Sat, 04 Aug 2018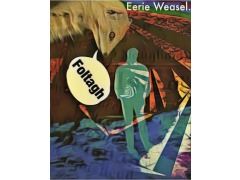 NEW * Available for Free Listening or Streaming via Scaanjoon and Eerie Weasel YouTube Playlist*
Foltagh (Foltagh is Manx for hairy) is the debut album by Eerie Weasel - an electronic music project from Nigel Brown (of Scaanjoon), a musician who has been part of the Island's music scene for the last 18 years.
The 12 songs are atmospheric electronic soundscapes using the real and imagined Isle of Man as inspiration.
LISTEN HERE
Tracks include: It's the Isle of Man, Sunrise Over Slieu Maggle, The Changeling, and Gef's Groove!
MORE INFO about the project and songs