Paul Lebiedzinski to be heard again
Thu, 31 Aug 2017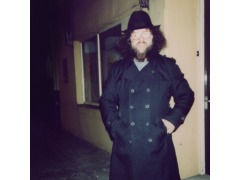 One of the Isle of Man's most divisive, exciting and important poets can now be heard again; marking what would have been the 66th birthday of Paul Lebiedzinski, his recordings have released online. Paul Lebiedzinski, son of a Polish Air Force pilot stationed at Jurby, was born and raised in Ramsey amongst his Manx family and community. By the 1970s, then in his 20s, Lebiedzinski had settled into the day-job as a gardener, but in the evenings he gained a legendary reputation for his thrilling performances of poetry in pubs and gatherings around the Island.
It is some of these recordings, made between 1975 and 1988, which have now been made freely available by Culture Vannin. The album entitled Six Foot Under was previously only available in a rare cassette tape.
A short film has also been created to accompany the re-issue of 'Six Foot Under'. Created by the young Manx film director Samuel Hurt, it is hoped that many will be inspired to find out more about Lebiedzinski's work through the film inspired by the poem 'Thatching Down South.'
Behind Paul's voice, you can hear the Manx tune, "Here comes Tom Duke's a-riding":
There is some music amongst the recordings, including Paul singing 'Lament for the Manx Homeless', 'Colonel Pimp' sung to the tune of "Give me the bus-fare to Laxey", and an alternative version of "Ellan Vannin" in the poem 'Pooylldhooie Tip'.